Wendy Tada(タダ ウェンディ)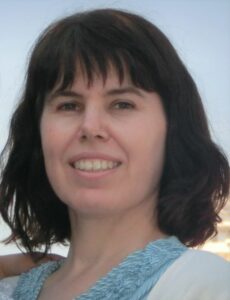 概要
My main areas of interest are second language early literacy development, bilingualism, teacher training, and the application of authentic materials.
研究キーワード
Literacy development in a 2nd language
bilingual education
teacher training
early childhood English education
authentic materials (picture books and songs etc.)
メッセージ
For students who have recently graduated from undergraduate courses, this course enables you to further specialize your skills and gain valuable knowledge from experienced teachers who are brushing up their skills or English skills to improve their job opportunities and ability to answer to their students' needs. Since only a very limited number of applicants are accepted into this course, you can quickly get to know both staff and teachers in a relaxed study environment.
研究事例
自身の研究内容
Oral Corrective Feedback During Reading Aloud: Potential for Improving High Frequency Word Recognition
Vocabulary Development of a Biracial Infant in Japan
Pre-service Teachers' Perceptions About a Course Including Conversation Practice with Teacher Training Students from Abroad
教職大学院で院生と行った研究の概要
Vocabulary Learning Through Interactive Shared Book Reading in the Elementary School English Classroom
Teacher's Code Switching and Students' Perceptions in Japanese High School Classrooms: Focusing on Patterns and Functions
A Study on Building Healthy Relationships through English Classes in Japanese Elementary Schools
研究生
The Challenges of Communicative Language Teaching: A Japanese Case Study
JTE's (Japanese Teachers of English) Views on the Effectiveness of Team Teaching in Developing Communication Skills in English Elementary Classes: a Japanese Thematic Study
EFL Teachers' Views Regarding the Use of DRTA to Increase Accuracy in Creating Mind Maps for Reading Comprehension
その他
Through my course/seminar, I hope to provide perspectives regarding English education as a native speaker, and also from my experience teaching literacy in an immersion preschool and as an ALT. I also hope to help you develop your English skills.
In my graduate course, I aim to introduce different approaches towards using reading materials that are both authentic, or textbook related reading materials. You will have opportunities to plan, practice and discuss ways of using reading materials with other students. This course is conducted in English.
関連URL